hello fantastic fans,…
and i just want to say a big "thank you" to everyone who came to see me last night at the leadmill in sheffield,… where i did some showbizness with my ace mate john cooper clarke,….

it was the last in a series of shows i've i've been doing with him,.. and what a wonderful end it was,… with me getting up with johnny with my guitar and backing him on "36 hours",…. what a honour !!!
also the last two nights at derby and sheffield were being filmed for a bbc documentry (for autum ?) and they interviewed me for that too !
more details will follow in my next blog tomorrow,… (subscribe now!)
www.myspace.com/franksidebottom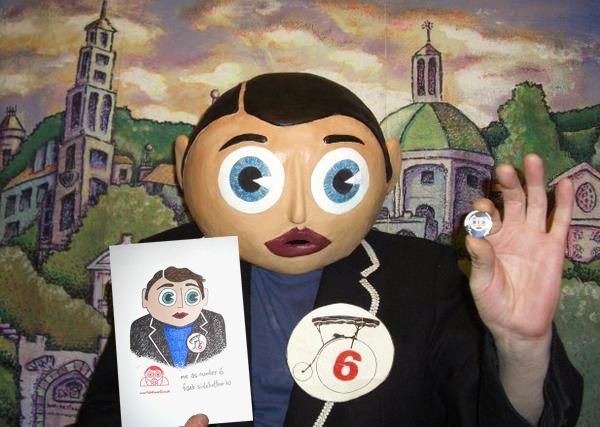 the "me as number 6" runs out today on ebay at 11:37pm
to view it click —> http://lnk.ms/97MMd
… and don't forget i'll be live on "radio timperley" tonight at 7pm
on www.manchesterradioonline.com
listen in worldwide @ 11am in l.a. ~ @ 2pm in new york ~ @ 8pm in berlin ~ @11pm in moscow etc etc… and in tokyo and sydney it becomes your monday morning breakfast shows !!!
best regards
frank sidebottom
www.radiotimperley.com
p.s. and a big "thank you" also for all your cancer support !