hello fantastic fans,…
i've had 2 operations this week on my cancer, one was taking some bobbins cancer stuff out (which they let me watch on a screen in colour and in black'n'white – how very space 1999 is that !) ,.. and the other was having a tube put in my throat.
both went ace and i'm feeling fine,.. but i'll be back onstage tonight,… read on,…
and also i've got my "me as skeletor" artwork and skeletor figure up !!!

you can view it at http://lnk.ms/7jgkh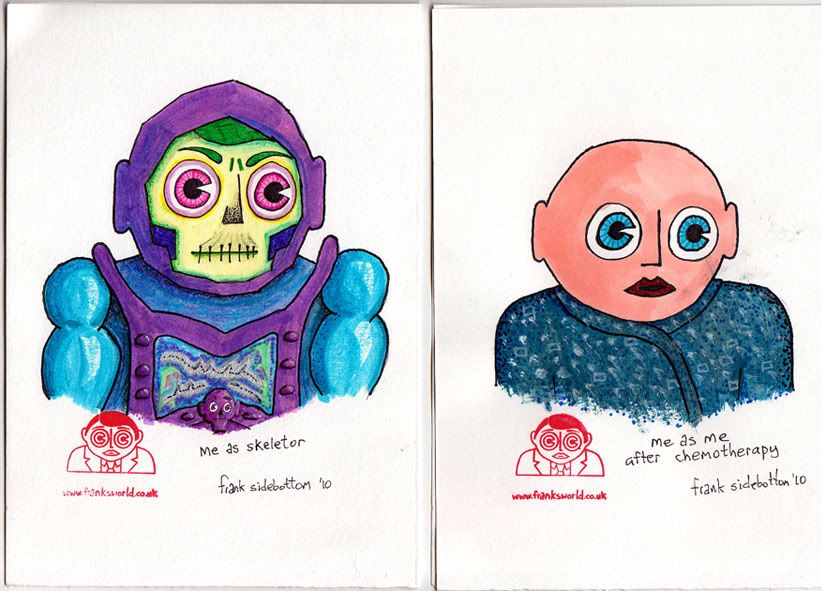 the "me as me after chemo" is doing really well,.. at over £360 and
over 10,000 views (that's a lot for a ebay listing !)… thank you all !
you can view that at —> http://lnk.ms/7VSDc
here's a clip from me in church in london from last year,…
i'll be onstage tonight (friday) with my mate john cooper clarke at the assembly rooms in derby,.. and tomorrow (saturday) at the leadmill in sheffield, also with j.c.c.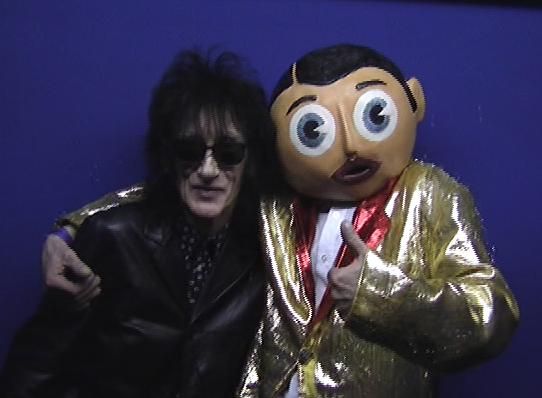 … and on friday 4th june,… i do a ace concert (2 sets) at the parr hall pyramid in warrington.
get your free "radio timperley" podcasts now,…


by clicking on —> www.radiotimperley.com
…and listen to my live "radio timperley" 1 hour show this sunday
on www.manchesterradioonline.com 7pm uk ~ 2pm new york ~ 8pm berlin etc. etc.
best regards
frank sidebottom
www.myspace.com/franksidebottom
www.franksworld.co.uk
p.s the "me as number 6" runs out this weekend…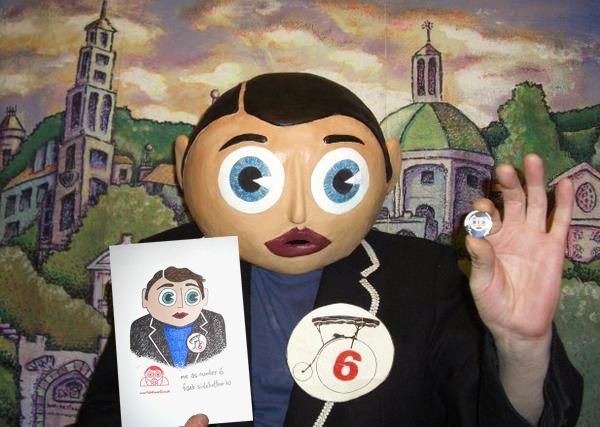 view it at —> http://lnk.ms/97MMd
,… and my world cup song "three shirts on my line" will be out next week !