hello fantastic fans,…
and no,… i'm not having a birthday cancer party !!!!
i had my birthday party last month,… and i only found out about my cancer 2 weeks ago!.
… lets celebrate morrissey's birthday ( & no,.. he's not 63 as it said in the press !!!)
as every day i fancy a sundae !
so this week i've got concerts at….
** friday 28th ~ derby assembly rooms,… with john cooper clarke…
** saturday 29th ~ sheffield leadmill,… also with my mate clarkie….
** & next week (4th june) i'm doing a full solo show at warrington's parr hall.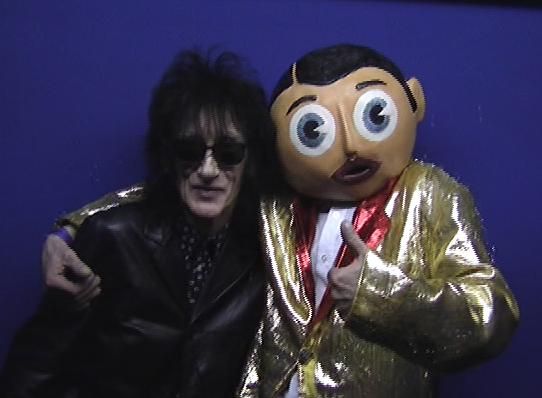 ,… and we'll be onstage together for a special finale !!!!
,… and "no",… he's not 127 years old…. !!!
aren't some news reporters stupid !!!
i did one ( and only one) interview 10 days ago when i found out i'd got cancer,…
… since then i've turned down loads of interviews,…
but there have been loads so called "interviews" with me,… which basically they have just taken from the first interview and changed it a bit !!!! (and the first interview "changed what i said " anyway !!!)
… anyway,… it all helps my "me as me after chemotherapy" fund raiser for cancer no-matter what they print….

just remember 2 golden rules….
1. don't beleive everything you read in the papers….
2. incorrect publicity,… is better than no publicity !
to view my artwork,… click —> http://lnk.ms/7VSDc
thank you to all who are tuning into manchester radio online to hear my weekly "radio timperley" shows,… and if you want to hear your band on it,… send me a record, cd or cassette (no emailed tracks, mp3's wav's) to ~
frank sidebottom
c/o manchester radio online
88a millar house, manchester, m4 4dy, uk … (and i'll play it !)
if you want a free "radio timperley" podcast or 2,…
just goto www.radiotimperley.com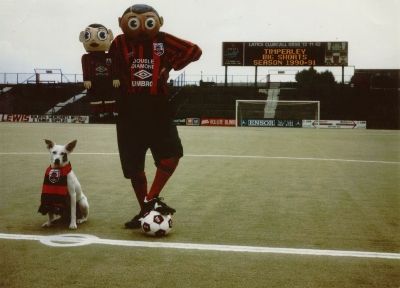 my world cup single,… "three shirts on my line" will be up on itunes this week,…
and all the money from that will be going to cancer too !
best regards
frank sidebottom
www.myspace.com/franksidebottom
www.franksworld.co.uk
p.s. i am not 72 !!!
i'm 35,… always have been,… always will be !!!