hello fantastic fans,…
after spending easter ill in bed with no chocolate,.. and the dissapointment of missing my 7 concerts in new york,… and the eatser parade in manhatten !!!
i've been getting some stuff together for my art exhibition this coming thursday…
here's a little frank spoon puppet i made !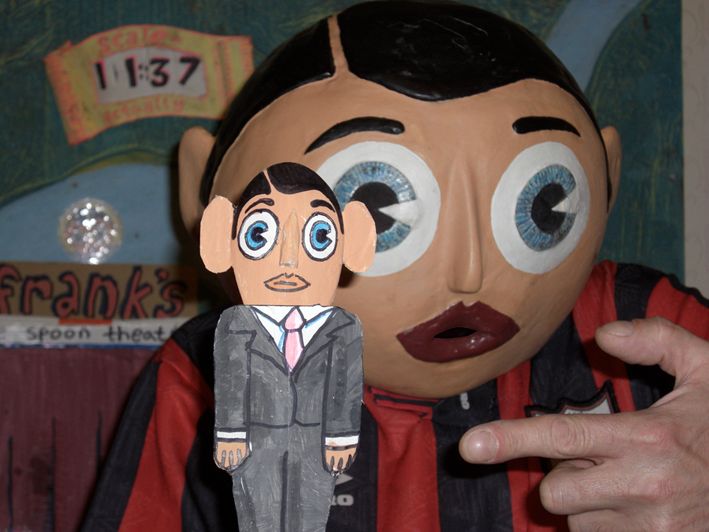 i'll also have some of my ace "me as,… " series of pics up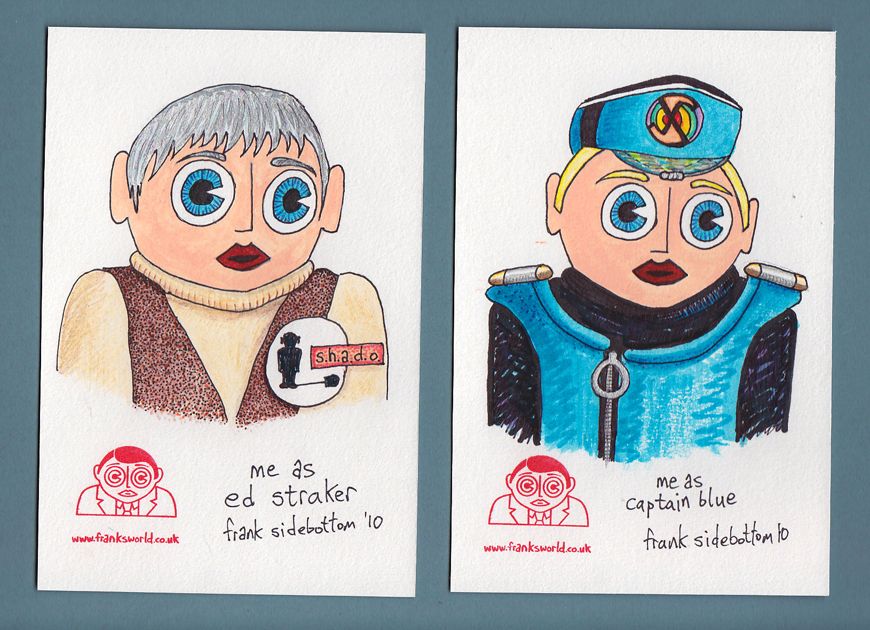 …. including my "me as captain black"
check out my ebay art stuff @ http://lnk.ms/68Scp
and also my new "radio timperley 2" cd @ http://lnk.ms/66156
so i'll be at the special free prview night at "the chelsea space" along with mick jones from the clash who's also got some art up too !!!
come and meet us at 6pm, thursday 8th april, at "the celsea space" art gallery, 16 john islip street, millbank (next to tate britain), london sw1p 4ju. (free drinks 6 till 7pm)
( and if my voice is better,… i may sing a song or two !)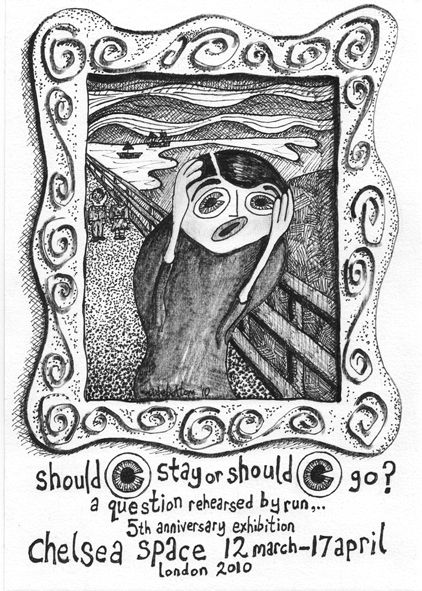 they also printed a limited run of 50 (signed and stamped by me) posters,.. which you can buy from the gallery @ £20 each (money goes to the gallery to help put on art !)
my next concert is on friday 23rd april at "the north bar" in blackburn,… where i'll be on with my mate john cooper clarke.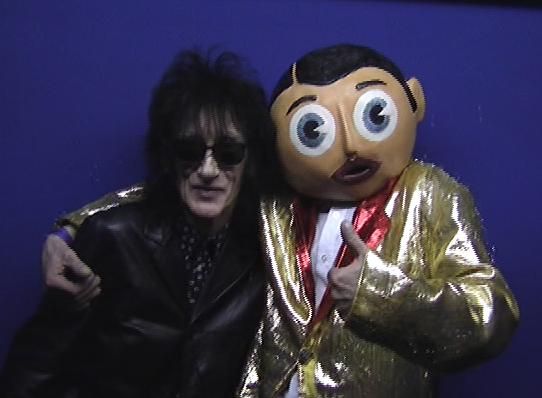 finally here's a clip of a interview i did before last week's "sounhouse" concert, for "bolton live tv"
best regards
frank sidebottom
www.myspace.com/franksidebottom
p.s. stand by for the big "radio timperley" launch this month…
(details in the new blog,… subscribe now !)
…. and keep watching "timperley tv",……….