hello fantastic fans,…
it is with deep un-fantastic regret and bobbins sadness that i have to inform you that this weeks trip to new york has had to be cancelled …. on medical grounds.
i'm having to go back into wythenshawe hospital to have another camera put down my throat to find out exactly what's wrong !!!
i am absolutley gutted that i am missing this trip,… the 7 concerts,.. the radio and telly that had been lined up,.. and being in the easter parade !
i've been intouch with the promoters and venues,… and they will put me back on very soon,… when i am not so poorly !
if you were planning to go to the glasslands manchestr night on the 3rd,.. still go !…. my mate dave haslem from the hacienda will be on along with dj shred,.. plus the "smiths" tribute band "sons & heirs",… it'll still be a wonderful night,… and i've sent a bundle of cd's and memorobillia of mine for them to give out as prizes on the night.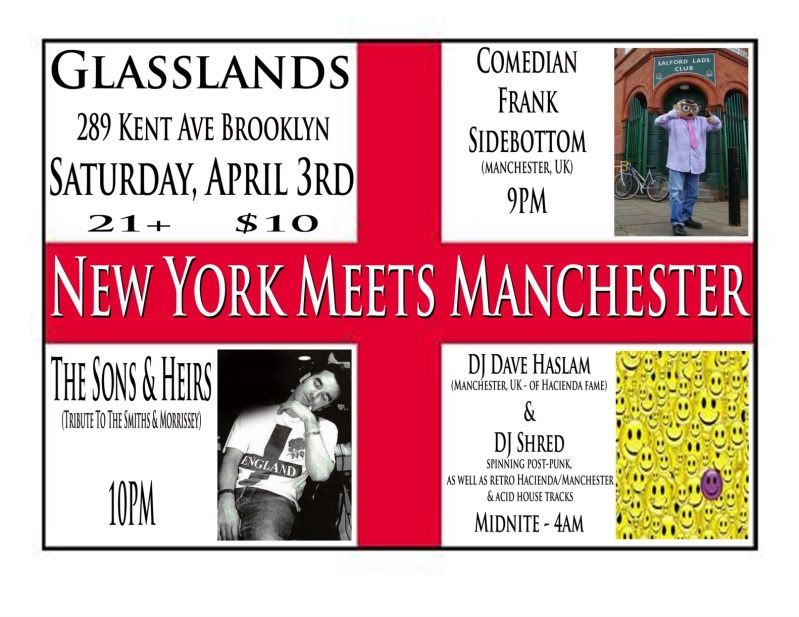 the fontanas festival on saturday will be ace too (even without me !) and do go and see my mates "london egg" & "the frank wood band" at otto's shrunken heaad on sunday night,… i so so wish i could be there… (and i will be soon !)
best regards
frank sidebottom
www.franksworld.co.uk