hello fantastic fans,….
after being stuck in at home for what seemed like years,… my mum finally let me out of the house yesterday for the first time in ages… (she did make me wrap up good & properthough …. no photo available)
so i went down to timperley rec to watch "the bigshorts" play…
what a ace game…. we have won our last 17 league games on the trot,.. but the ref seemed hell-bent on stopping that run,… and when at 0-0 with 5 minutes to go we scored a perfectly good goal… only to have it ruled out for off-side,… i thought our run was about to end…..
then tyrone grant sent a cross into a crowded box,… only for it to skid right through all the players and the goalie to score the softest goal i have ever seen in my life…. 1-0 !
…. then with seconds to go,… lee gilbert made sure with a belter into the roof of the net and to score the bigshorts 100th goal of the season.
so that's 8 games to go,… 4 points clear, … & 2 games in hand !
we could be paradeing that trophie on a open top bus yet !!!
…. and to celebrate… i've stuck my signed copy of my programme on ebay,..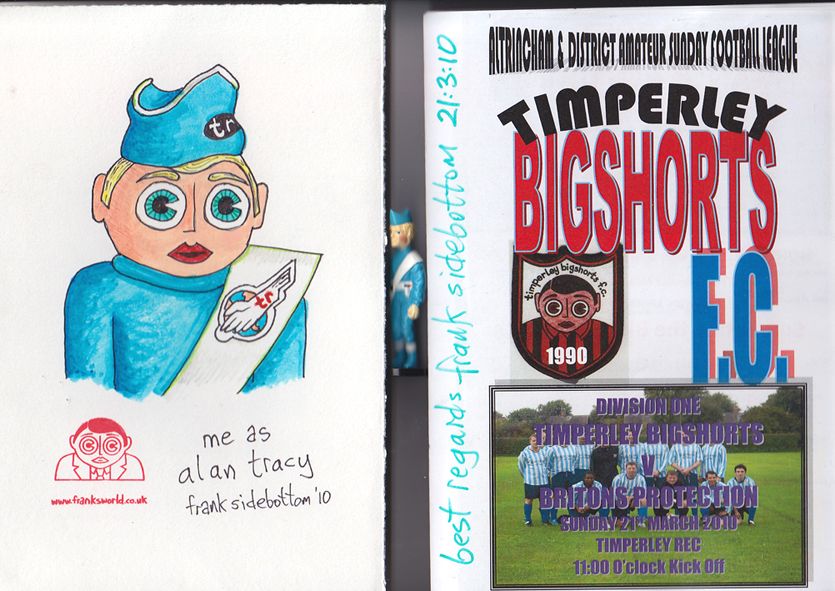 … along with a picture of me as alan tracy !!!
to view all my ebay stuff click on http://lnk.ms/7FDgs and then see my "other items"
("radio timperley" volume 2 should be on tomorrow !)
here's me at "the ruby lounge" last month,…
my next concert is at "the soundhouse" in bolton on friday 26th march, where i'll be doing two ace sets and a bit of puppet thingy too.
best regards
frank sidebottom
www.myspace.com/franksidebottom
then,.. here i come new york !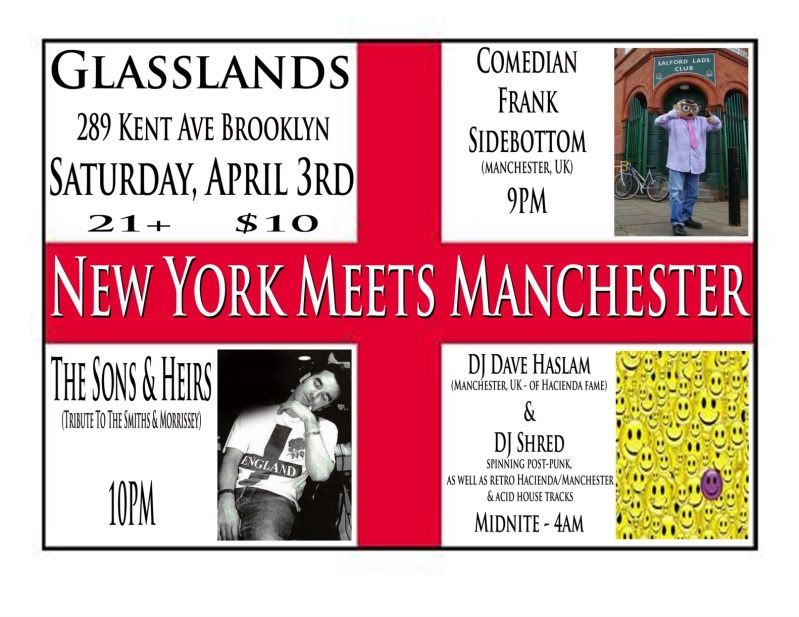 new "timperley tv" up this week,…
new " radio timperley" to start april 11th ,…
… you know it will…
… it really will !
"thank you"
for league table/scores & reports ~ www.clubwebsite.co.uk/timperleybigshortsfc
also www.myspace.com/timperleybigshortsfc