hello fantastic fans,…
here at last is the final bit of my 2009 review,…
it started in october,.. when i was back in new york for ace concerts at the cake shop, otto's shrunken head, and this concert at the webster hall with "london egg",…
,… and of course i was back at the coney island film festival…. to "save the great big thing behind my head"….
then it was back to the uk to start a uk tour with john cooper clarke,… we did brighton, london and cardiff,… and then he got poorly,… but we're back doing the rest of the tour now as i write !!! (see my "shows" list at www.myspace.com/franksidebottom )
i then did some unusual shows,… firt in a church for the elevator gallery… and the bizarre ball ,… blimey !!!
the my long awaited "efg & h" album came out on cherry red records !!!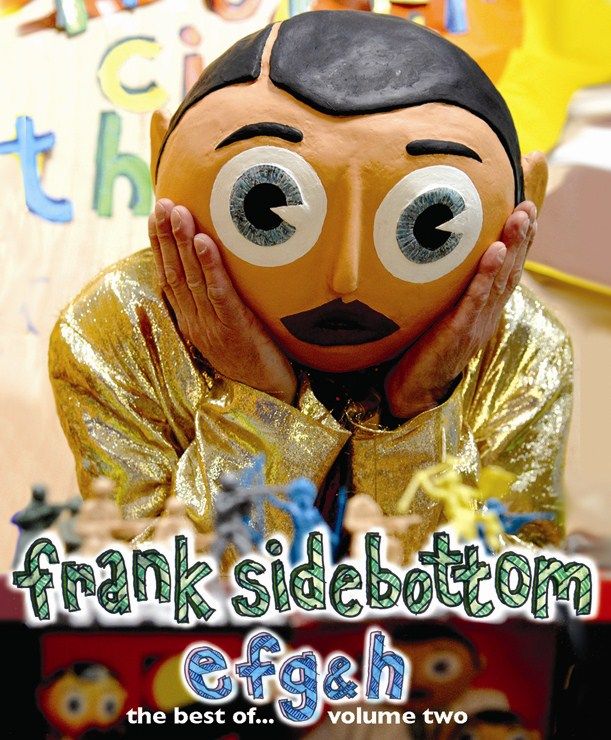 i've even seen it in hmv ,… that's good !
there were my weekly "radio timperley" show's too ,… which you can hear every sunday on www.manchesterradioonline.com @ 7pm in the uk, @ 3pm in new york, @ 8pm in germany etc etc…
and as christmas approached,… me and the "oh blimey big band" did a ace show at the l.m.r.c.a. club in alty…
with shows to follow in brighton, sheffield and goole,.. plus concert with my mate charlie chuck… i finished the year with a concert at the lexington in london,….
what a ace fantastic and top year it was…. and it was all thank's to you my brilliant fans, !!!!
best regards
frank sidebottom
www.franksworld.co.uk
p.s. my new "timperley tv" is now up and running,….
here's a 20 minute version of it…..
there'll be the full hour going out soon on new york's manhattan cable,… plus a youtubeverion too. (more details to follow ,… subscribe now)