hello fantastic fans,…
and what a ace year 2009 was (mostly thanks to you lot !!!)…..
the year started with the run on monthly l.m.r.c.a. shows….
and i also in a pop video for "the answering machine" for the track "cliffer"..
and did some filming round at mike joyces house for my channel m show…
i played "the go-go cage" in liverpool, presented some radio awards in wales,
and continued the l.m.r.c.a. shows with a gerry anderson tribute night…
"s.s.s" release a new album with a free 7″ e.p. give-a-way with me on !!!
and more channel m telly continued,… with breakfast shows….
mrs forrest did a ace fashion photo shoot with me for chimp magazine…..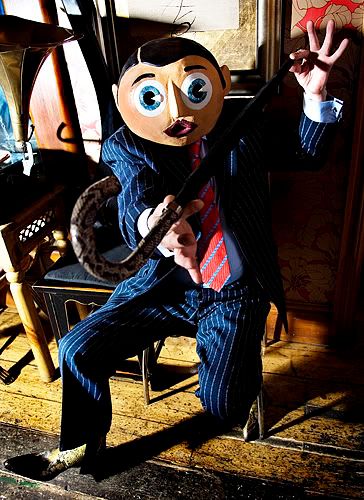 and also repeats of my "proper telly show in b/w" were shown on channel m……
…. and the first 3 months of 2009 also saw me start talking to "vanquish management" for helping me look after this fantastic semi-professional showbizness career of mine…
………. more about that in part 2…. which see's me head back to new york for my 4th ace visit,… and the start of "radio timperley" back on the air.. (subscribe to the blog now !).
but here's another clip with mike joyce and charlie chuck…. from my yet un-aired,..
"proper telly show sleep-over in b/w"……
best regards
frank sidebottom
www.franksworld.co.uk
p.s. and i started doing ace things on ebay too…..
to see current ebay stuff click —> http://lnk.ms/3n8vk
for all the latest "bigshorts" news/results/tables etc,…
just click —> www.clubwebsite.co.uk/timperleybigshortsfc