…. yes,… "that" dennis & lois,… of "happy monday's" album track fame !!!!
hello fantastic fans,…
any band from manchester who's ever been to new york has been looked after and driven around by dennis and lois….
… the smiths, the fall, the roses, the monday's, elbow, badly drawn boy, the doves to name just a few,….. and of course me !
(this is their house in new york – the "frank shrine" corner !!!)
lois was there when the beatles played ed sullivan,… dennis took pics of dylan and george at the bangla desh concert,… he looked after john and yoko on their arrival in nyc,… they took the ramones shopping and advised them to buy some leather jackets for a new look, he's still got his !!! (they have joey ramones original ripped jeans framed on the wall,…. next to little frank's "beastie puppets" cardboard jeans !!!)…… i won't bang on about them too much… but just to say..
……….. they are here in manchester !!! and they will be guests of honour at my ace 2010 party at the lloyds pub on wilbraham road in chorlton on monady night 4th jan….. come along @ 8pm and meet them,… they have loads of rock'n'roll stories !!!
(it's free to get in and all are invited,.. and there just might be a few very very special guests there too !!!)
you can see them in my coney island pop video…
.
there are loads more pictures of them in my photo albums of visits to new york,…if you fancy a look,..
oh yes,… they've been filming at my house today (while my mum was out) for a documentry to be shown in america,… and they will be filming stuff on monday too !!!,…. and also they have brought with them from new york ~ "vic thrills" who will be providing some of the entertainment on monday night,.. along with me,… and a few suprise guests !!!!!!!!!!!!!!!!!!!!!!!!!!!! come and make it a happy monday for all concerned !
here's me onstage with "vic" @ the mercury lounge in new york, oct 08…
best regards
frank sidebottom
www.franksworld.co.uk
p.s. their favorite band at the mo is "a place to bury strangers" and they are sorting me out some dates with them in new york for later this year !!! that's good !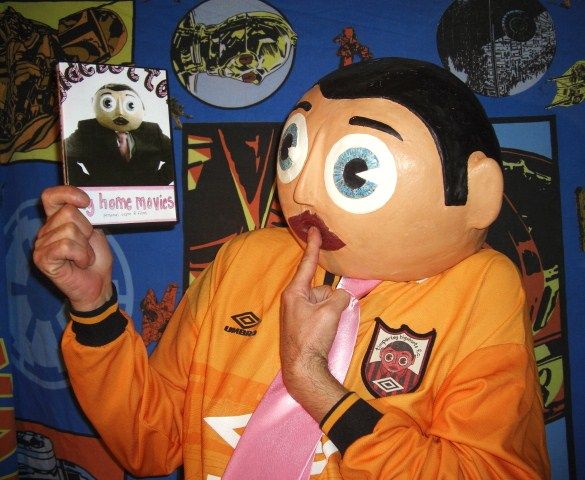 click here —> http://cgi.ebay.co.uk/ws/eBayISAPI.dll?ViewItem&item=230416402769&ssPageName=STRK:MEWAX:IT