hello fantastic fans,…
….only 8 days to go till xmas now,… and i've still shopping to do !!!
but i've been busy making a valentine card for little frank (!!!),…
here's a clip from last sunday's show at the l.m.r.c.a. club….
and don't forget my last show of the year is this friday (18th dec) at
the monarch in camden london,… and you can get all the ticket info
here —> www.wegottickets.com/event/62542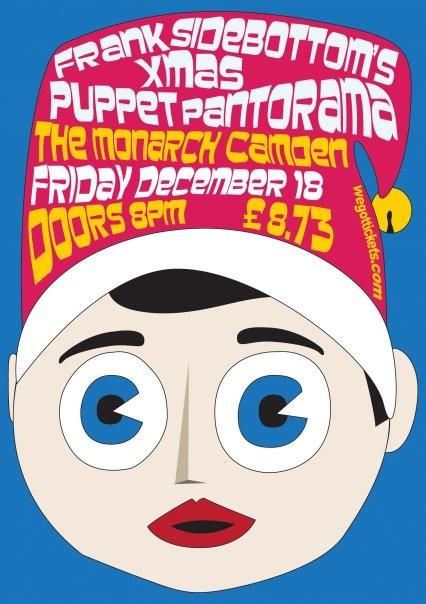 don't forget i'll be doing my 1 hour "radio timperley"
christmas special show on sunday @,..
** 7pm in the uk ** 12 noon in california ** 2pm in texas
** 3pm in new york ** 8pm in berlin ** 10pm the ukraine
** 11pm in moscow,.. and it becomes your monday show @,..
** 4am in mongolia ** 6am in australia & 8am in japan ,…!
listen in live on —> www.manchesterradioonline.com
here's a new clip of me live in new york back in october…
….and i'll also be putting together a special "review of the year"
2 part blog over christmas…. so keep subscribed !!!!
if you're still after my "frank's world" dvd, here's a b/w clip,…
to view the colour version,…
click —> http://cgi.ebay.co.uk/ws/eBayISAPI.dll?ViewItem&item=230405399722&ssPageName=STRK:MEWAX:IT
there will be news about new "reema-leema" stuff soon,…
and how you can see more filmed new stuff from me weekly !!!!
best regards
frank sidebottom
www.franksworld.co.uk
,… and finally, here's another l.m.r.c.a. clip…