hello fantastic fans,…
i'm putting our christmas tree up with my mum today,…. then i'm off to "the greenroom" in manchester to play at the "m/cr busker xmas show",…
what are you doing this thursday ????
then on friday i'll be back in manchester to see "batbottom & bobbins" at the salutation pub's "gotham night" ,…. it's on higher chatham road off oxford road,… and it's free to get in,… it's fancy dress,… and they're having a "batcave" outside !!!!
…. and all the money goes towards cancer research !…..
then on saturday,… it's the big "manchester vs. cancer" show at the m.e.n. arena….
i'll be there as usual introducing acts…. (we ha ian brown last time !!!)….
this year we've got "snow patrol",… "the happy mondays",… plus loads of my mate andy rourke's show-biz pals,.. (with a suprise or 2 !) to make it a night to remember !!!!
then sunday see's my final show at the l.m.r.c.a. railway club in altrincham,….
it's a sort of xmas puppet pant-0-rama extraviganza,…. with my "oh blimey big band" playinf with me live on stage !!!!
there will be no "radio timperley" this week,… but there will be 2 more before xmas..
(details in the next blog,…. subscribe now !)
best regards
frank sidebottom
www.myspace.com/franksidebottom
p.s. if you're still looking for a stocking filler off me….
click here —> http://cgi.ebay.co.uk/ws/eBayISAPI.dll?ViewItem&item=230405399722&ssPageName=STRK:MEWAX:IT
or here —> http://cgi.ebay.co.uk/frank-sidebottom-s-radio-timperley-cd-plus-free-badge_W0QQitemZ230401066720QQcmdZViewItemQQptZUK_CDsDVDs_CDs_CDs_GL?hash=item35a4f946e0
or here —> http://cgi.ebay.co.uk/frank-sidebottom-s-my-home-movies-dvd-super-8-films_W0QQitemZ230403275477QQcmdZViewItemQQptZUK_CDsDVDs_DVDs_DVDs_GL?hash=item35a51afad5
…. and keep a eye out for my new album too….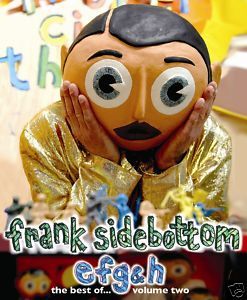 …. it's in the shops at £9.99 ,…. or shop around on ebay !!!!