hello fantastic yule tide fans,….
…well,… we're into december now,….
so here's the first of my 12 blog run into christmas,…
here's the dates in december you can see me in concert at…..
** saturday 5th dec – me and charlie chuck @ wolverhampton civic hall,..
** thursday 10th dec – the manchester busker show @ the greenroom,…
** friday 11th dec – "batbottom & bobbins" @ the salutaion, m/cr
** saturday 12th – m/cr vs. cancer @ the m.e.n. arena (w/ the mondays)
** sunday 13th dec – the l.m.r.c.a. club in altrincham
** friday 18th dec – the monarch in camden, london…
so,…my last concert of 2009 will be…..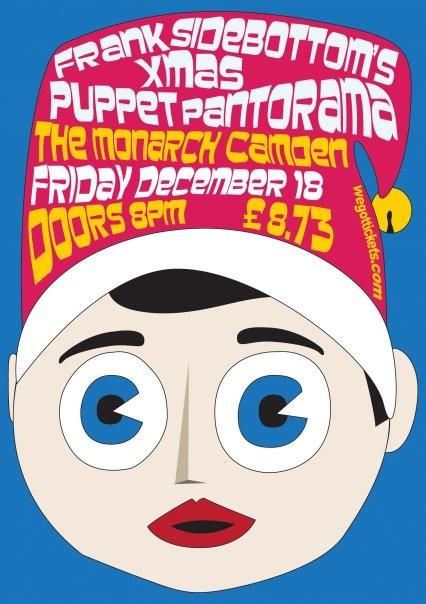 p.s. my "oh blimey big band" will be on the bill too !
(see my "shows" list on www.myspace.com/franksidebottom  for more details)
i'll be starting doing a "video" blog soon,.. aswell as my written one,…
so you'll be able to see me everyday too !!!!
(subscribe now so you don't miss them !!! )
right,… i'm off to make a little elf body for l.f. ,….
and i've loads of xmas shopping to do too…..
best regards
frank sidebottom
www.myspace.com/franksidebottom
if you're looking for a stocking filler….


click —> http://cgi.ebay.co.uk/ws/eBayISAPI.dll?ViewItem&item=230398484058&ssPageName=STRK:MEWAX:IT