hello fantastic fans,….
we'll what a dissapointment this 3d channel 4 week has been up to now,…
first of all i find that the big size 3d glasses that andy rourke made me are the wrong colours for their transmission !!!
so i tried to make some amber and blue ones,… but the amber (lucozade selophane) wasn't the right shade,….. this is bobbins !!!!!
anyway,…. your blue and red glasses will work on these…….
i'm filming for a "gio goi" film this week,.? i'll let you know how it's goes !!!
the dates with john cooper clarke have now all been put on in january,….
see my "shows" list on www.franksworld.co.uk for full details….
my next concert is in goole on the 27th november….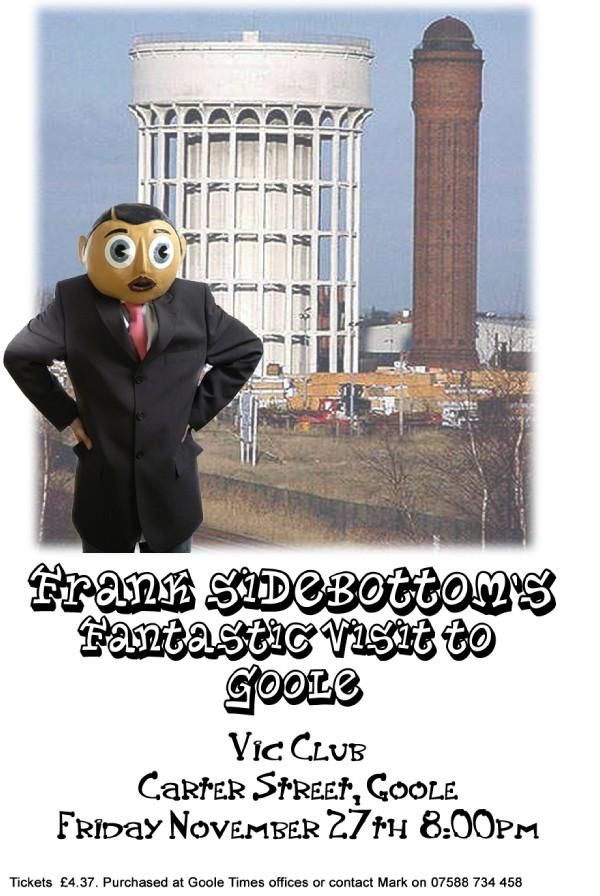 then it's going to be into december with all my christmas shows,….
(subscribe to my blog for all the latest updates)….
finally here's me and "the magic numbers" in black and white as john yogi bear intended….
best regards
frank sidebottom
www.myspace.com/franksidebottom
for details of my new "efg & h",…
click here —> http://cgi.ebay.co.uk/ws/eBayISAPI.dll?ViewItem&item=230398484058&ssPageName=STRK:MEWAX:IT