hello fantastic fans,…
well after a trip to the doctors with my mum,… a visit to altrincham general hospital,.. and a home visit from the doctor,… i now know what's wrong !
it goes back to the 90's when i got a football knee injury playing for my sunday footbal team "the timperley bigshorts" (does anyone remember me doing some concerts on cructches ?? and one in a wheelchair ???) …. anyway,… it was a 50/50 ball with mark radcliffe's brother ~~~ and i lost !!! and now it's come back to haunt me !!!
i've got to maybe have a camera put in my knee (how very space 1999 is that !!!) and maybe a operation ??? ,… but fingers crossed all will be fine !
there is a date added to my shows with john cooper clarke @ the barfly in camden on the 8th october (straight off the plane from new york !) and starts a series of concerts i'll be doing with the great man…
also my personal "my home movies" (super 8) dvd is now on ebay for a limited time,..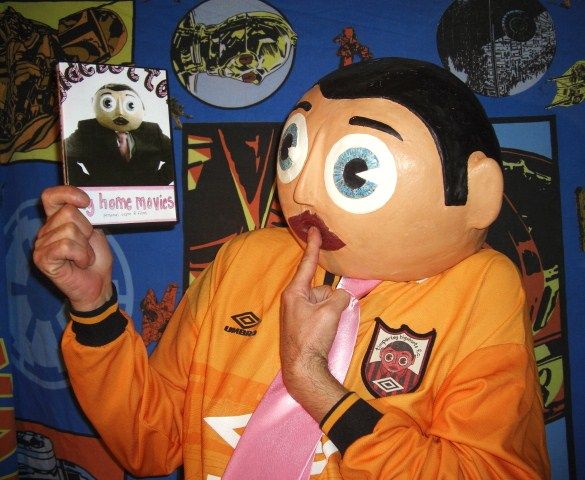 to view,.. click on —> http://cgi.ebay.co.uk/ws/eBayISAPI.dll?ViewItem&item=230370835949&ssPageName=STRK:MESOX:IT
don't forget to listen to my "radio timperley ~ beatles special" this sunday
on www.machesterradioonline.com at 7pm uk time (2pm new york, 8pm hamburg etc)
or listen to a new tin can "radio timperley" now on www.tincan.tv (or download it !)
see you at deva's showbar in chester on the 4th sept,then at leeds university on the 9th, derby arms (longbridge) preston on the 11th and then the big "timperley day" on the 13th.. and more shows to follow.
best regards
frank sidebottom
www.myspace.com/franksidebottom
p.s. i don't often do poetry,…. but,…