hello fantastic fans,…
i was on absolute radio this morning trying to win £20,00 for "manchester vs. cancer" ,… but bob hskin's got my question right,… so i don't think i won!!!
here's someone who did win at my last l.m.r.c.a show !!!
i've been stringing up my 'mad cow' puppet today,… ready for his debut on my "proper telly show in b/w",… details to follow….
hey,… "chimp" magazine is now out,…. and i'm in it !!! doing my ace "fashion shoot" with mrs. forrests photo's,….
i know that you can pick up a copy of "chimp" at urbis in manchester,… but if you log onto www.myspace.co./chimpmag then they have all the details there.
i'm afraid next week's show in chester has been moved to the 4th september,… so the next thing for me is i'm off to do 7 shows in new york…. with
——stop press —–
a extra show on the 7th april in philadelphia,… at "connie's ric rac" ,… plus some radio and maybe a telly there too… and i'm doing this years rtythm festival on 21st august,.. plus a post punk day at leeds university with paul morley !!!!
(keep your eyes on my 'shows' list – or subscribe to my blog)
then when i come back ,… it's the start of a big "radio timperley" launch ,… plus some other radio stuff ,.. and then,…
the next 'sunday with sidie' at the "l.m.r.c.a. club" in altrincham,… and aswell as a special american music tribute night,… it is also a night to salute the magic of gerry anderson,… so dust off that moonbase alpha outfit and get yourself down on sunday 12th april ,.. or ring suface agent mr. alston on 07966 189650 or 0161 652 1217 for f.a.b. details.
here's some footage of me doing a bit of 80's stuff from last months l.m.r.c.a. show…
,….and talking of space and science fiction ,… the "fish-men from the planet X-4" have been active in their u.f.o.'s over timperley in recent weeks,…and i'm trying to capture some footage ,…. film at 11:37. !!!!
right,… i've got to get some more of my swops of my 60's 'thunderbirds' bubble gum cards on ebay,…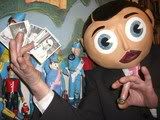 best regards
frank sidebottom
www.franksworld.co.uk
here's just a couple more of mrs. forrest's pics…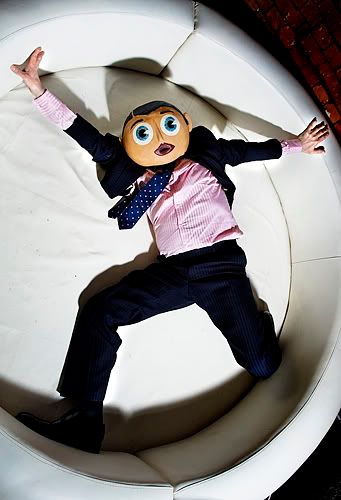 ……………