hello fantastic fans,….
at last i'm back with my ace 'franksworld' latest news blogs!!!
and just lt me say … thay these will be much more better and beltin than my other blogs,… and will have more news and pics… like this one –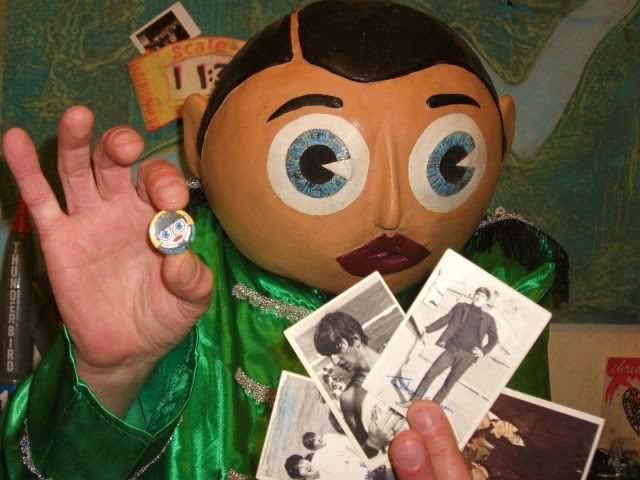 yes ,.. that's me on ebay at the moment with some of my swops beatles bubble gum cards…
here's a ace rare clip from "the underscore club" in mahattam from my second visit to new york (jan 08 – see my 'pics'),… i was the support to my mate ari and his band ,….it's a bit of "mozza" for you….
and don't forget that i'll be including a "smiths/moz" tribute along with other 80's guitar bands – in the first half of my "l.m.r.c.a" club show this sunday…
the 2nd half of the show is devoted to new romantics and other 80's electronic 'messer-about-ers'….
full details from mr. alston on 07966189650 ,… or the number on the ace poster i made on the back of some wallpaper.
don't forget that they start showing episodes of my "proper telly show in b/w" from this friday night at 10pm onwards on channel m (sky 203 – virgin media 878) ,… and there is a bit of a preview of a special mike joyce "sleep-over" in this clip….
so see you at the l.m.r.c.a. club in altrincham on sunday for music, song, quiz, stalls, bran tub, tombola, etc etc and panic….
best regards
frank sidebottom
www.franksworld.co.uk
p.s. jon robb is not allowed to bid on ebay for this model of him that i made out of a pastry brush,….
<br
and finnaly for this test first blog,… here's me and sponge bob doing "panic" live in timperley….